Leagues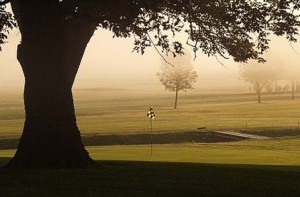 Welcome to CreeksBend Golf Course, an 18-hole championship facility for golfers of all ages and abilities. Designed by Joel Goldstrand, CreeksBend is named for the characteristics of the creek which curves throughout the course and is adjacent to the 1940's original barn turned clubhouse. Developed on 230 acres of wooded, rolling hills and native prairie, combined with over 80 acres of ponds and wetlands; our well maintained golf course challenges you with a variety of elevations, numerous bunkers and water hazards, which are found near nine of the eighteen holes, and it's outstanding greens. We are located 3 miles northeast of New Prague, 20 minutes south of the Minnesota River on State Highway 13. Come see why many golfers agree that CreeksBend is one of the best values and favorite places to play in the Twin Cities metro area.
Wednesday Men's League
This will be a weekly 9-hole event. The format is a two person team in a match play event. You will play a different team each week. League will be a 5:30 P.M. shotgun start.
Thursday Men's League
This will be a weekly 9-hole event. The format is a 4 person team in which each group will play at the same tee-time each Thursday, with Tee-times starting at 4:00 PM.
Friday Night Couples League
This will be a bi-weekly 9-hole event. The format will change from week to week. You are welcome to play with the same group each week or if you would like you are also welcome to switch groups each week. This league is designed to have fun with friends, win a prize, all while playing golf.